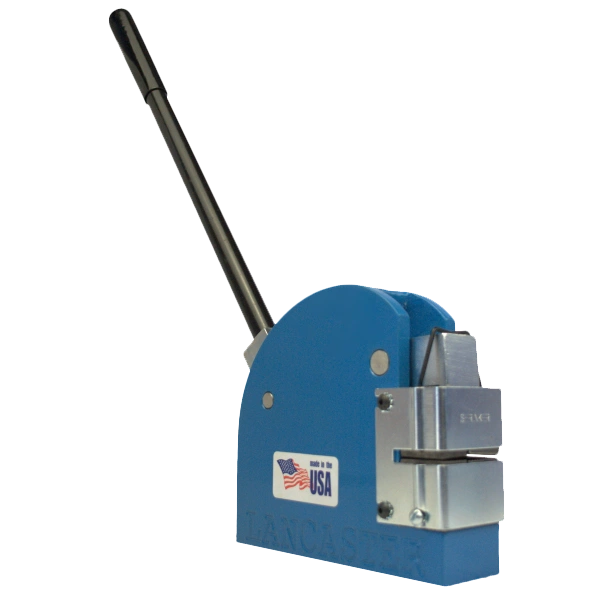 Shrinker/Stretcher Set
These little sweethearts are just about the only things that will make smooth radius curves in sheet metal without cutting, welding, heating, hammering or otherwise mutilating the material. They are small, lightweight and portable. Bolt them to your workbench or clamp them in a vise for easy operation. Use them in the shop or take them with you on the job.
The Porto Metal Shrinker contracts sheet metal for inside curves. The Porto Metal Stretcher expands sheet metal for outside curves. Use both in conjunction for compound curves, as illustrated in the photo below. These tools handle up to 16-gauge aluminum, 18-gauge mild steel or 20-gauge stainless. Both can form curves or corners to a radius as small as 3 inches. These machines are great for making wheel wells, radiator shrouds, air cleaner shrouds and other trick looking sheet metal pieces.
The hand-operated press gives 45 to 1 leverage with a 12-inch handle. Jaws are made of durable hardened alloy steel and are replaceable. Each unit comes completely assembled and ready to use. SOLD AS A SET ONLY. These units are from the original manufacturer, made here in the U.S. If you see them advertised at half the price somewhere then they are made overseas and they will NOT last!!

Please call for any parts 

---