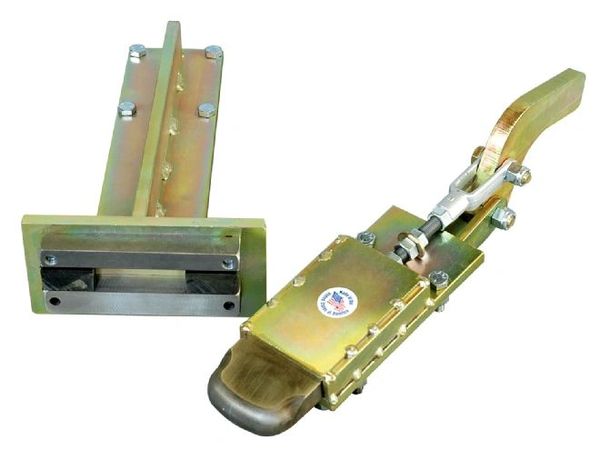 Lowbuck Louver Press
Man, you can never have too many louvers!! Wow, for under 500 bucks you can punch Old Timey 2 ½ inch round Top Louvers in your next project. The dies are heat treated then precision sharpened for a nice clean cut. Dies can be re-sharpened on a Flat Belt Sander or Surface Grinder.
With a very , very, strong "C" Throat like the one in our shop you should be able to louver car hoods if they are .046 or thinner steel, which is 17 gauge. These dies are designed so that you only have to layout the first louver, then the second louver is punched off the back of the first louver----and so on. Simple instructions included. No, we do not make dies for other louvers. Thank You.