Deep Throat Sheet Metal Punch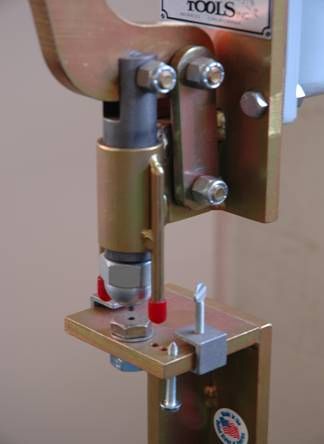 Deep Throat Sheet Metal Punch
With this machine you don't have to mark, centerpunch, drill and deburr holes for pop riveting. Simply set the back gauge at the desired depth on the metal, then punch the hole. Next, move that hole over to the adjustable spacing guide and punch another hole and so on.
For punching deep into a panel, just remove the back gauge.
The 3/16 punch can be used for welding panels together. Just punch the holes, lay the sheet on another panel, and weld the holes shut. The machine comes with a 1/8 and 3/16 punch. If you don't need a deep throat punch this machine can be bolted to a master plate that is bolted to your wall or welding table. 17 gauge maximum steel .046.